Mahindra Roxor Off-Highway SUV Review: Complete Information, Price, Specs
Overview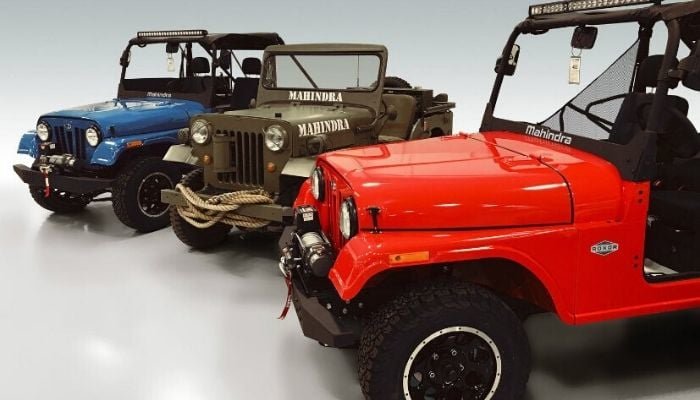 Willys Jeep might not have been the original off-roader, but it is one of the most popular. The car helped win wars, redefined the idea of simplicity and was all in all just a lot of fun. Continuing that tradition Mahindra presented us with multiple generations and iteration of the SUV and now there is one which is absolutely oriented around the idea of 'go anywhere' touring – the Mahindra Roxor.
Pricelist
Mahindra Roxoer is assembled in USA. the assembly is carried out in Motown Detroit, Michigan. Roxor will only be sold in North America and prices will start at Rs. 10.14 Lakh or $15,000. The car is not road legal and has been designed solely to take on off-roading duties. This is the reason why Mahindra Roxor only has one variant.
| | |
| --- | --- |
| Variant | Price |
| Mahindra Roxor | Rs. 10.14 Lakh |
Exterior
Mahindra Roxor is based on the outgoing model of Mahindra Thar, which is the reason behind the aesthetical similarities between the two cars. Roxor has been stripped to bare bones and comes with multiple optional extras like side view mirrors, soft top, winch, light bar, rear view mirrors, off-road tires, grab handles and audio system. Roxor is also offered with 900 colour wrap options. Roxor comes with a redesigned grille and it seems Mahindra has updated the the grille by taking cues from the design language used in XUV500.
Dimension
The ground clearance of Roxor has been increased over the standard Thar CRDe to accommodate the off-roading tyres and suspension. Roxor is also smaller, skinnier and shorter than Thar. The compact dimensions make Roxor light on its feet and with its bare bone construction, it can tread anywhere.
| | |
| --- | --- |
| Dimensions | |
| Length | 148 inches |
| Width | 62 inches |
| Height | 75 inches |
| Wheelbase | 96 inches |
| Ground clearance | 9 inches |
| Boot space | 349 lbs |
| Fuel tank capacity | 12 gallons |
Interior
The interior of Roxor can best be described as 'function over comfort'. Other than the steering wheels and two seat boxes, one gets little in terms of interior features. To accompany the driver there are gauges and optional extras like side and rear-view mirrors and audio system.
Engine and Transmission
Mahinda Roxor is only offered in a diesel variant and shares the same powerplant as the Thar DI. The 2.5-litre engine produces 63PS of peak power and 195Nm of torque. This means that Roxor has a maximum top speed of 45 mph and max towing speed of 15 mph. It might not be a very fast car on road but Roxor is capable of achieving the same speeds on any terrain and this is where the rollcage comes handy.
| | |
| --- | --- |
| Engine | 2.5-litres |
| Type | Turbo Diesel m2DiCR |
| Displacement | 2523cc |
| Power | 62PS |
| Torque | 195Nm |
| Transmission | 5-speed MT |
Fuel Economy
Mahindra claims that Roxor will deliver a fuel economy of 32 mpg. This means Roxor has a total driving range of 384 miles.
| | |
| --- | --- |
| Variant | Base |
| Fuel economy | 32 mpg |
Features
Mahindra Roxor gets a hydraulic power steering, single gauge instrument cluster, halogen headlights, 12v STD power port, two seat boxes, a 72Ah/12V battery and a 45 to 90 Amps alternator.
Safety
In terms of safety features, Roxor gets a roll cage, dual hydraulic vac assist 9-inch disc brakes at the front and 11-inch drum brakes at the rear.
Colours
Mahindra Roxor is available in Carbon Black, Classic White, Fire Orange and Tahoe Blue. It also comes with 900 vinyl wrap option on offer.
Pros
Small and affordable offroader
Wide options of wraps on offer
Cons
There should have been an option of a road legal convertible variant
The more powerful 106 PS CRDe engine should also be on offer.