Jaguar I-Pace revealed: 395 bhp and 298-mile range for EV
Jaguar I-Pace revealed: A 4 Wheel Drive Electric car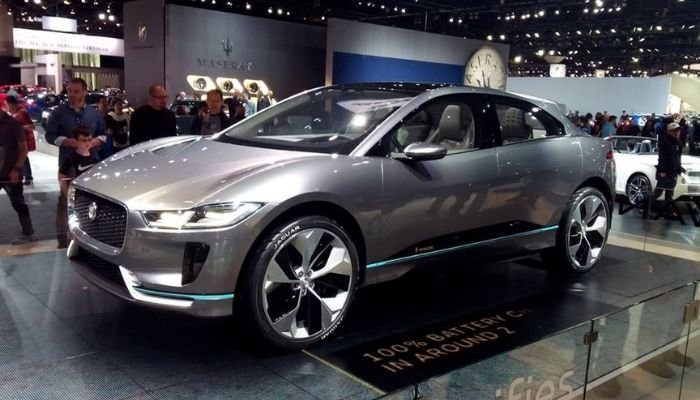 Jaguar has officially revealed its I-Pace electric SUV. The car joins the range of British automaker's sports utility vehicle alongside the E-Pace and F-Pace. Jaguar has announced that I-Pace will be its most technologically advanced offering till date and also the most efficient.
The I-Pace is powered by a 90 KWh lithium-ion battery pack which produces 394 bhp of peak power output and 694 Nm of torque. Jaguar claims that the battery pack in I-Pace will offer a driving range of 386 kms. The futuristic SUV also comes with regenerative braking which will be able to recoup the energy lost during de-acceleration. The batteries can be recharged up to 80% of their capacity in 40 minutes from a 100 KW DC fast charging socket. The same level of charge will take 10 hours if one uses a standard 230V home socket.
Jaguar reveals the new all-electric I-PACE SUV
I-Pace can accelerate from 0-60mph in under 4.5 seconds. Not only is the car fast but we expect it to handle like a dream. This will come as a courtesy of the low centre of gravity. Jaguar managed to achieve this by placing the battery pack low between the two axles which will also give I-Pace a 50:50 weight distribution. I-Pace also gets company's standard Active Air Suspension and an option of configurable 'Adaptive Dynamics suspension setup' which can change the handling characteristics of the car to bestow a sportier driving layout.
The electric SUV looks exactly like the concept which was first showcased at the 2016 Los Angeles Motor Show. The low hood is reminiscent of the one we first saw on the C-X75 supercar. The curved roof and rear window along with the hood give I-Pace an aerodynamically enhanced design and a drag coefficient of 0.29Cd. The design director of Jaguar stated that the unrestricting dimensions of the electric powertrain allowed him and his team to achieve an "unprecedented design freedom."